The massive Alex Ekwueme Square was filled to capacity as APGA supporters from across the country trooped in en masse to support the incumbent Governor Willie Mmaduabuchukwu Obiano as he formally flagged of his re-election campaign on the 2nd of October 2017.
Obiano while speaking at the rally held at Alex Ekwueme Square, Awka said:
"We have tarred 45.7 kilometres road network and three flyovers in Awka metropolis and we intend to do more for the people of the state. What we have done will be a small project to what we will do in the second term. We have distributed thousands of computer tablets popularly known as Igbe Oche to students in all the three Senatorial district of the State.
He reminded the crowd that Anambrarians are wise people who have never been part of reactionary forces since independence and urged the people repeat the turnout at the polls in order to ensure that APGA is victorious as this will allow the party execute its other life-changing programmes for the benefit of the people.
He promised that the party will continue to execute its life-changing programmes for the benefit of the people.
A picture they say is worth a thousand words, the pictures below speak for themselves.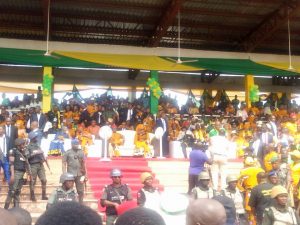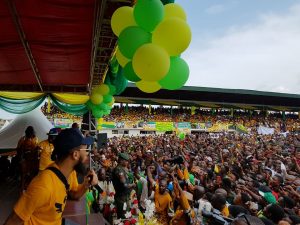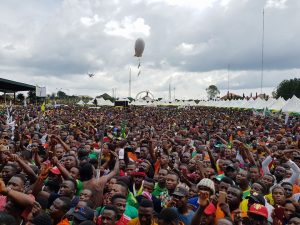 Photo credit: Ifeanyi Aniagoh Senior Special Assistant to Gov Willie Obiano on Social Media