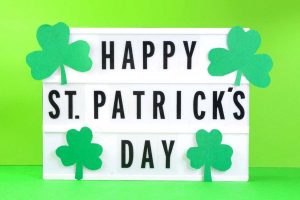 Listening to Red FM Cork has become a habit every morning. This morning the hot topic was the Lord Mayor's impending visit to the White House for this year's St. Patrick's day celebration. The budget is €3,000 and he'll be staying in a 3-star hotel. The vehicle was provided free by perhaps the Irish community over there but the driver will be paid from the €3,000 budget.
Now wait for it, a majority of callers were livid at what they described as a waste of tax payers money on an unnecessary trip. In the midst of lamenting they queried the benefit of such trip to the average Corkonian? When the unfazed presenter reminded them that putting Cork on the news agenda in America will continue to yield tourism benefits long after the mayor's visit some quickly switched to Trump and his controversial immigration policies, saying that the Lord Mayor should have declined the invitation to register the Irish people's disdain.
For me, this is simply a case of misplaced aggression. You can quarrel all you want with Trump's immigration policies but don't extend it to a low budget trip that will yield long term benefits for your city.
Maybe these callers should visit Nigeria where a local govt chairman's (the equivalent of a city Mayor) trip to Abuja will triple that budget. Didn't Peter Obi tell us that Abuja trips used to cost millions before he cut them down? Sometimes I can't help but think these oyibos need to appreciate what they have more, but then that's Nigerian mentality innit?
Happy St. Patrick's Day!