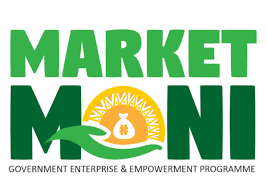 The Senior Special Assistant to the President on Industry, Jumoke Oduwole in Lagos, Nigerian said that small business owners in can now heave a huge sigh of relief as the Federal Government has approved the use of movable assets as collateral for credit facilities from Commercial institutions in Nigeria.
The SSA revealed the plans of the Buhari administration to stimulate access to credit facilities by micro, small & medium enterprise ( MSMES) with the promulgation of the National Collateral Registry Bill which was proposed by the National Assembly and passed into law by the Government of the Federation.
This is also coming at a time when the Vice President just launched the Nationwide Small and Medium Enterprise (MSME) Clinic and the Government Enterprise Empowerment Programme (GEEP) in Osun State. The MSME Clinic, a scheme under the Office of the Vice President, is targeted at helping small and medium enterprises (SMEs) to increase its critical role in boosting the economy.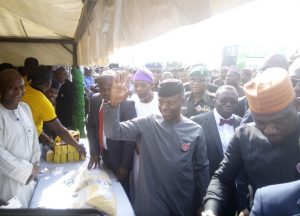 While GEEP also known as MarketMoni provides soft credits of between N25,000 to N250,000 to beneficiaries in order to aid their businesses and provide positive engagements for many Nigerians who are faced with unemployment challenges.
I recollect that the SME business clinic which was first launched in Aba has now been launched in 10 states. In Kwara state an estimated 50 thousand people have been advanced loans and grants, patriotic and well meaning Nigerians who want to earn a decent living are benefiting from the initiative but a lot needs to be done especially in informing the uninformed.
On Monday I will direct my hardworking cousin to a co-operative society where she can register to qualify for this credit scheme. So please tell those who don't know to register too before they sell off their properties and zoom off to Libya. #StartSmallAndGrowBig
Below are some useful links that will inform you better.
https://npowerdg.blogspot.com.ng/2017/09/how-to-apply-for-fg-market-moni-geep.html
marketmoni.com.ng