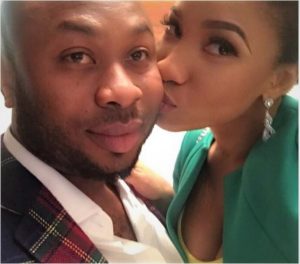 A Lagos state magistrate court has barred actress Tonto Dikeh from featuring her son in her new reality show. After hearing opening arguments from both sides the court granted the plaintiff and Tonto Dikeh's ex Mr  Olakunle Churchill an interim injunction via two orders pending the determination of the suit.
1. An Order of Interim Injunction restraining the 1st, 2nd, and 3rd Respondents, jointly or severally, whether acting by themselves or through agents, staff, privies, servants, employees or otherwise from airing, showing, disseminating and or broadcasting, either through television, blogs or the world wide web the person, name, face, image. Likeness and picture of the 1st Applicant in the Reality Television show "King Tonto" pending the hearing of the originating Motion in this Suit.
2. And for such further or other orders(s) as this Honourable Court deems fit in the circumstances. 

I have never been a fan of exposing kids too early. I mean don't get me wrong if ur child is a talented actor, singer etc you can harness that early of course but not in this case. This boy is not enjoying the full benefits of a complete parentage and chances are that he may never do. You are embroiled in a bitter divorce battle with your estranged husband and all you could think of is to use your barely 2-year-old son for a reality show? Come on!
Well, i'm old school and I know some of you 'll say its all about the money.