I had a forgettable experience on the 28th of November 2012. The United Nigeria flight from Enugu to Lagos scheduled for 11.30 am was delayed for hours because of a technical issue.
We were still waiting at the departure lounge when Air Peace and Ibom Air left. It was almost 3 pm when I told Jude my logistics guy that I had to leave the country that night. We met Chudi the United Airline CSO and I was assured that the plane will be on the ground soon and we'll depart around 4 pm.
Within the hour they pulled me aside and whispered that we have to look for another ticket as the 4 pm is looking doubtful. The 4 pm Dana was already full but luckily my man Ben Agbogah who works with Green Africa came to my rescue.
By 4:10 pm I had bought another ticket from them and boarded the aircraft to Lagos. I will not narrate the magic he did on the day but let me just say in his own words that he
"would deboard a governor for me to fly"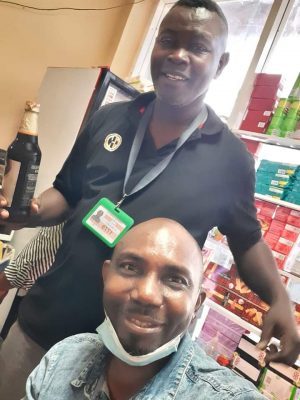 My friendship with Ben dates back to his days at Skyline back in 1999 and on Sunday he reminded me that in 2002 or thereabout when I returned from a trip to Germany I gave him a Trium handset which was his first mobile phone -an act I had completely forgotten. He was also at my wedding in 2003 and fondly calls me "ala n'azu nwa" The breast that feeds the child.
Never mind the cost of the ticket because if I didn't have this guy I may not have flown that evening. The way he rallied to ensure that I flew buttressed a belief I've always held that goodwill will often open doors where money cannot.
On the whole, I wasn't pissed at United Nigeria because their service is wonderful. I also have enough experience not to worry in such circumstances since I know it's always safety first in aviation. My concern was because I was departing Nigeria on the same night.
I filled a refund form and by the time I landed in Lagos I got an email with a credit note from them. Their "manage my booking" works like magic so I can still use my money for future flights. The only snag was that they didn't update the waiting passengers regularly. I learnt the flight was later to leave at 8 pm
Still, it is good to note that at least 5 local airlines operate in Enugu airport. I hear Qatar Air is considering joining Ethiopian Airlines for international flights soon. Add that to the good news that Anambra airport has been cleared to begin operations and it's looking good for the South East.
E be laisay I go come back this December sef, but first, let me rest from this short hectic trip.
I thank God for journey mercies and thank God it's Friday!