We had 3 entries for #Week50 and all three have won the cash prize of N10,000 each.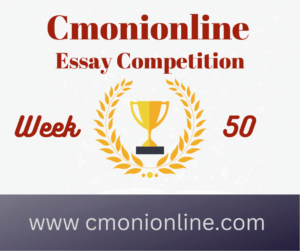 Copies are usually less than 500 words but that is no rigid rule. If you are writing to convince a class of researchers for instance 500 words will definitely not cut it. Some basic characteristics of copywriting include clarity and actionability. A copy should be unambiguous and able to prompt the reader into action.
Newbie? Get Published Without Stress by Becky Peleowo was well delivered in delicious manner as a recipe for budding writers. Becky displayed a good understanding of the basics of copywriting which of course is to get your attention. She then weaved through the process using metaphorically captioned sub headings that keeps you reading. Well done Becky, you are indeed a versatile quill wielder.
Blueprint: Get published in easy steps by Victor Oladejo. This is a very good attempt by Victor who started his piece in the typical fashion with close-ended questions. Such questions immediately gets the reader involved. He then proceeded to give a concise definition of the topic, types and the process in numbered subsections. I particularly like the subsection on self-publishing which encouraged the reader to get a platform like we have always harped on here. Good one Victor, you have shown that you can plough the craft beyond fiction.
What Authors don't tell you about publishing by Esther Ojetunde Straight to the point! You can never go wrong by doing this. Esther wrote like a mentor and conformed to the standards. Nothing complicated, just simple definitions and instructions in a guided tour/narrative that bares the reality while at the same time encourages the reader. The top line for me is; "You don't have to be the best writer to write." This is the truth about writing that will inspire anyone. Congrats Esther!
Moving Forward
I am proud to announce that after 50 weeks of writing we have attained the level of consistency required for aspiring writers to go ahead and author a book. Thus, we will now take a well-deserved break from our regular contests to commence the journey towards getting published. Whatsmore, we will broach other creative endeavours like poetry, graphic design, book reviews and recommendations. So whether you have a new story you want to write, an ongoing one or a collection of stories you want to put together, this is an opportunity to discuss it with the community.
However, there will be writing competitions from time to time while our regular Talkshop will continue with guest speakers that will engage us in various aspects of self-development.
In addition, behind the scenes, cmonionline will be working on fundraising, rebranding and improved publicity to make this initiative one that will not only attract more creatives but also add value to the larger society.
We will announce the next e-tivity in the coming weeks.
Thanks and keep writing.