Happy new year once again to everyone. We can't get enough of the wishes, can we? The world needs more goodwill especially as we continue recovering from the pandemic blues of over 2 years.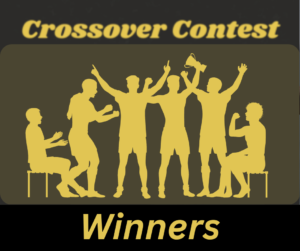 Last December Dr Tity Agbata supported us with 100k to ensure that our ink flows through the yuletide in a Crossover Contest. Dr Tity's mum is the proprietress of Pine Crest School Awka. The former commissioner and experienced educationist is committed to keeping the indigent child in school through an initiative launched in 2022. I urge you to support this noble cause by clicking here. You can also inform people in and around Awka about this standard school located at the centre of the Anambra state capital metropolis.
We moved from writing weekly to every fortnight and now we are doing periodic contests. In this challenge we tried poetry for the first time and having forayed into that genre in the past I feel encouraged to write more poems after reading some of the entries here. The stories will get 20k and the poems 10k.
Here are the winners in no particular order:
The other entries were equally good and Ekoja's essay on The Socio-Economic Implications Of The Japa Trend In Nigeria was well-researched and presented. Committee Of Friends Palaver by Chukwuemeka Oluka is a good one too. I must say that I was particularly wowed by Triumph Of A Virgin: A Poem by Becky Opeolowo. I think it's an excellent piece. Becky must be a poet.
Feedback: On a general note I noticed that almost all the entries for the Christmas breakfast theme came served through the mail and if I remember correctly via an envelope. I think we can be more imaginative. What about a phone call, email, or SMS? It is also a story which could have been told from different points of view. It could be a friend, colleague or better still a stranger.
Here is a brief article for aspiring poets to start their journey. I also sent some feedback via email to the writers. I encourage everyone to keep writing. Send in your works and we will publish them. Don't be limited to contests because you will only end up frustrated if winning is your motivation as a writer, what's more, I am also discouraged when I see that the only time you send in entries for publication is when there is a price to be won.
Lastly, I have repeatedly shared resources and asked writers to improve on editing. Works which do not meet our editorial standards will be trashed. Check here for resources that will help you.
Thanks to everyone that has contributed to this journey. In the meantime, watch out for our #ValentineChallenge coming soon.