Religion is the opium of the people ~ Karl Marx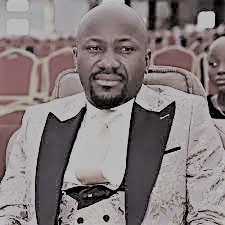 One of the greatest sayings in the history of mankind. Karl Marx could not have put it better. Some say he was so ahead of his time that even in this age he would have still been among the greatest philosophers. 
I am not a Marxist and even though I love written works I only tried reading one of his books "The Poverty of Philosophy". It was more or less a critique of another philosopher and halfway through I dropped it because I was distracted by what I've totally forgotten now. I think I need to read more of his works.
Growing up as a student of the College of the Immaculate Conception (CIC) Enugu, I learnt a lot about religion. Prior to then, I used to see the robed men as angels or even saints if you like who could not be faulted. 
Now a man in his forties, I have learnt even more about religion, especially its perception in my country by both leaders and followers. The common denominator is that majority of us see religion as a means to an end. That explains why young men and women who seek financial and marital breakthroughs respectively flock to the modern churches that have sprung up in every nook and cranny.
A majority of the modern pastors themselves are smart businessmen, latching on the ignorance and desperation of the youth to preach prosperity in the usual pattern of "give more and get more". The trick here is simple: When you tell the gullible to give 1000 and receive 1ook there is every likelihood that they will 'drop'. But when 1000 gullible followers give 1000, the church coffers have swollen by 1m. This is where I categorise Apostle Suleiman and so many like him.
The Apostle was recently in the eye of the storm for callous statements he made calling on his followers to kill any "Fulani herdsman" they see around them. Granted he made the statement after narrating how he got information about a plot by Fulani herdsmen to attack him, but this is definitely not the kind of message that should emanate from religious leaders whether Christian or Muslim. I am all for self-defence don't get me wrong, however, I also know that majority Fulani herdsmen we see are peaceful citizens going about their daily hustle. It is, therefore, condemnable that a so-called man of God who should be urging restraint will be inciting his followers to murder others.
Having said that, it will be right to look at what led to his vituperation. I know the herdsmen problem has been with us for as long as anyone can remember but we appear to have it magnified under this administration. Two things suffice here; One, Buhari is a Muslim and allegedly a leader of Miyeti Allah Cattle Breeders Association. He is reputed to be a champion of their interests and once travelled all the way from Daura to Ibadan to parley with the then Governor Lam Adesina over some fracas involving Fulani herdsmen. Two, the opposition is spearheaded by Christians who even though are aware this has been a perennial problem have not failed to whip up sentiments and media hysteria whenever there is an incident involving Fulani herdsmen. This combination of factors has made it even more difficult to diligently pursue any lasting solution to this thorn in our flesh.   
Just like many Nigerians, I believe that this government has not been vocal on the problem of rampaging Fulani herdsmen. This has led to anger and frustration in many quarters, it is perhaps this frustration that has pushed Apostle Suleiman to make unguarded comments. It may also be the reason behind the widespread support he received especially from Christians who are often the targets of the murderous herdsmen down South. A sad but unfortunate reality.  
The smart Apostle has since retracted his statement and has parleyed with the DSS. Stories had it that the timely intervention of CAN calmed frayed nerves and he was let off with a caution.
I appreciate and applaud the maturity of all sides but the problem remains unsolved. So while we urge leaders to be guided in their utterances, we must urge govt to hasten its proposed grazing reserves. Controversial as it seems many state governors appear to agree it is a panacea to this age-long problem. Bayelsa for instance recently donated 1,200 hectares of land to cattle rearers, for grazing, ranching and slaughtering of their cattle in the state. This is a laudable development worthy of emulation and I will suggest the govt should make laws that forbid grazing outside such designated areas.
The DSS must as a matter of urgency step up its intelligence-gathering to ensure planned attacks are busted and nipped in the bud, because going by the narrative in the Southern part of the country any other attack by herdsmen may likely precipitate a crisis of unimaginable magnitude.
A stitch in time….