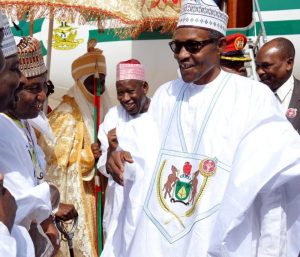 This rehash of the prominent positions held by Muslims in Nigeria is mischievous and quite unfortunate.
It is the typical Nigerian game of chasing needless shadows rather than focusing on the arduous task of nation-building.
Until recently, so-called Christians held commanding heights of the economic governance of our Republic.
The Presidency (Dr. Goodluck Ebele Jonathan, Headship of National Assembly (Senator David Mark), Secretary to the Government of the Federation (Senator Anyim Pius Anyi), Head of Service (Barr. Iryim Kifasi), Ministry of Works (Arc. Olumide…), Ministry of Finance (Dr. Ngozi Okonjo-Iweala), the Central Bank , the NNPC (Dr. Joe Dawha), the Stock Exchange, etc were headed by so-called Christians.
Tragically, they reprobately superintended the profligate looting of our common patrimony. The lone voice of courageous warning belonged to a certified Muslim, Sanusi Lamido, who succeeded Soludo and was hounded for his courage to expose the cult of looters comprising so-called Christians.
Yes, the metastasis of economic ruins in Nigeria was gestated by these Christians. They reduced Pentecostalism to a reprobate pente-rascality whereby the Dukes and knights of the Pentecostal Fellowship of Nigeria and the Christian Association of Nigeria became errand boys in the corridor of accursed political power.
Their private jets were the conveyors of stolen money! Tunde Fashola is a Muslim and married to a Christian. He now heads what used to be three big ministries. Was he chosen because of his religion? He was chosen because of his track record!
The dust will settle in Nigeria. The change will come despite predictable resistance from reactionary principalities and forces.
It really is a shame when well educated Nigerians, whether Muslim or Christian, wobble themselves in religious intolerance. Unfortunately, the intolerance is nursed by some imams and pastors mouthing poorly considered facts.
Even if seemingly compelling, facts degenerate into half-truths when they are placed, as is often the case, outside of proper context.
The toxicity of half-truths rarely emanates from the profligacy of falsehood but rather from the subtle distortion of truth! Blatant falsehood is intuitively obvious and as such easy to reject. By contrast, when truth is softly bent, it takes great discernment to perceive its toxicity.
The Constitution of Nigeria enshrines that every state must be represented in the Cabinet of the Federal Government. Even those of us who feel that this, by itself, creates a cabinet that is too unwieldy, must tolerate such a provision until our pluralistic, multi-ethnic and multi-religious republic evolves into organic nationhood. As such, whoever is the President of Nigeria must have a minimum of 36 Ministers.
Of the six ministers representing the Southwestern states, two (Fashola from Lagos and Shittu from Oyo) are Muslims while four are Christians (Adeosun from Ogun, Adewole from Osun, Fayemi from Ekiti and Daramola from Ondo).
All the five ministers from the Southeastern states are Christians and all six ministers from the states of the south-south.
In other words, of the 17 ministers from southern Nigeria, 15 are Christians while 2 are Muslims. In the North-Central, Audu Ogbe from Benue, Solomon Dalong from Plateau, James Ocholi (now deceased) from Kogi are Christians. The remaining three ministers from that zone are Muslims.
Even if all the ministers from Northeastern and Northwestern states are Muslims, we are left with a Federal cabinet comprising 18 Christians and 18 Muslims!
We have a devout Muslim as President and a no less devout Christian/Pastor as Vice President.
The current composition of the Federal Executive Council is one in which only liars will complain that Christians have been marginalized.
When in the history of Nigeria has a travelling President transmitted power to the VICE PRESIDENT? That is what Buhari does each time he travels.
Now let us move to the legislature;
Of the 10 Principal Officers of the Nigerian Senate, only three (Saraki, Lawan and Na'alla) are Muslims!
The remainder (Ekeremadu, Adeyeye, Alimikhena, Akpabio, Aduda, Bwacha and Olujimi) are Christians! Adeyeye and Bwacha are lay preachers. The House of Representatives is headed by a Christian.
With such a composition, the Nigerian Legislature is not a place where Christians can be said to be marginalized. In fact,
few people realize that there are more Christians than Muslims in the Nigerian Senate.
Now let us go to the Judiciary;
How many judges of the Supreme Court has Buhari appointed? The answer is Zero! Is it fair to blame him for appointments that predated his own election into office? The fear of God, the love of country and basic human decency dictates that we reject an. amalgamation of intellectual sophistry with the dereliction of truth.
Unfortunately, it is quite easy for detractors to pick and choose their facts in a manner that allows malignant campaigns of calumny.
Professor Adeoye Adeniyi, a former Vice Chancellor of the University of Ilorin, was a deacon at Oritamefa Baptist Church Ibadan. He was the Chairman at my wedding. He was also our paediatrician.
When he was leaving the University of Ibadan to head the College of Medicine at Ilorin in 1978/79, he handed Oluwatobi (our daughter) to a Moslem doctor in his Department.
I asked him why he did not hand us to a Christian. Professor Adeniyi smiled and said, "you do not need a Baptist or for that matter a Christian doctor; you need a paediatrician who will respond even if you call after midnight!"
I enjoy air travels. Sometimes, the plane gets to very rough and bumpy weather. At such times, my concern is not whether the pilot can speak in tongue or prophesy! Rather, one hopes that the pilot knows what to do in a storm even if he were a Buddhist or Moslem. May God guide our Muslim President aright as we wade through the fierce storms of contemporary Nigeria.
By Prof. Olusola Adeyeye is a Nigerian biologist, politician and the Chief Whip, 8th Senate of
The Federal Republic Of Nigeria.