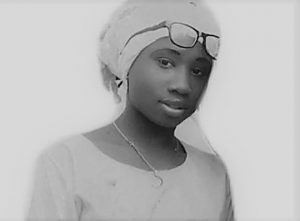 We all need to be asking the same question like Thisday in this editorial…read on
———————————————————————————————————————————-
Last Monday, May 14, Miss Leah Sharibu marked her 15th birthday in captivity. There were no family members and friends to show her love and to wish her happy birthday. Miss Sharibu was the only schoolgirl among the 110 students abducted from Government Girls Science and Technical College, Dapchi, Yobe State, on February 19 that is still with the brutal terror group, Boko Haram. The rest, following what the federal government described as a series of "behind- the- scene- discussion" were returned March 21 to Dapchi, incidentally by the kidnappers themselves. Sharibu is being held back because of her faith: she is a Christian. But President Muhammadu Buhari had vowed then to ensure that "the lone girl was not abandoned."
It is unfortunate that almost two months after the president committed himself, Sharibu is still being held back by her captors. Quite naturally, Leah's continued captivity has elicited great concern from Nigerians who are demanding for her immediate release. The parents of the teenager are understandably very worried. "President Buhari seemed to have forgotten about Leah," said Rebecca Sharibu, Leah's mother last week. "He promised us that Leah would be released but we wonder why it is taking such a long time to facilitate her release as was the case with the other 105 girls."
The BringBackOurGirls coalition at its usual sit-out last Monday also expressed utter disappointment over the continued detention of the schoolgirl. "Our movement is extremely saddened and distraught on this 83rd of her captivity, and the fact that the young teenager has had to mark her birthday in captivity with terrorists." Besides, the group was exasperated that the parents of the young girl were abandoned by the government, just as the federal government had also not reached out to the families of the five schoolgirls that were unaccounted for.
Indeed, the parents of the Dapchi released schoolgirls were not only outraged by the poor handling of Leah's case, but that the government did not deem it expedient to condole with them over the death of five of their children, nor provided any form of psychological support to the girls who survived the one month trauma in the hands of the brutal insurgents.
However, perhaps more troubling is the mistrust and sectarian bent and interpretation being sown among the populace as a result of the continued detention of Miss Sharibu. The Christian Association of Nigeria (CAN), the national umbrella for all Christians, has tasked the federal government to live up to expectations by working for the immediate release of Leah. The Catholic Secretariat of Nigeria was more point blank: it said that Sharibu's detention was a demonstration of increased hostilities and high level persecution against the Christian religion in Nigeria and the world at large.
Last week, the federal government said it was doing its best to see to the release of Leah and indeed all others held in captivity by members of the fanatical sect. "Negotiations with insurgents are quite tortuous and complicated at times but I can assure you we are not leaving her to her fate and those who should are daily busy working on her release," said Lai Mohammed, Minister of Information and Culture.
Nothing less is expected. As this newspaper has argued repeatedly on this page, we cannot afford to give up on Leah or indeed the 112 Chibokgirls that are still pining away in captivity. They and many others held behind the lines represent a blur on our collective humanity. Therefore, the authorities must deploy all the necessary resources to get Leah and others out of the forest and into freedom. Nigerians desperately need the assurance that the federal government has the capacity to defend our territory and that the life of every single citizen matters. Nothing would symbolise that more than the return of Leah and of course, the Chibok schoolgirls.