For week 26 we had one aim: To reflect on the journey so far and suggest ways to improve on our objective. We had a zoom session in which we had the following 8 winners who will receive N10,000 each.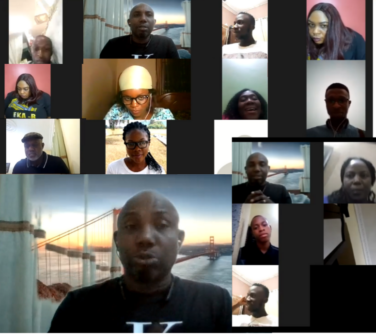 Johnson Onyedikachi
Roselyn Sho-Olajide
Augusta Ndeche
Peace Habila
Folarin Oluwatimilehin
Emmanuel Oluka
Oluwaseun Osanyinro and
 Sunday Ogbaga
I must say that it has been an interesting 26 weeks. Reading through our different stories on the art of writing and various suggestions definitely inspire me to do more. And then getting to finally meet each other 'in camera' was a most wonderful experience. It was an exciting evening as all the participants relieved their writing life and showered encomiums on this noble initiative. Indeed it is part of our vision to encourage and promote emerging writers. We would love to take pride in rejoicing with unpublished writers who eventually excel in their literary career. So it was surprising and also satisfying to learn that some writers actually got published for the first time in this competition.
Our Judges and guest speaker were exceptional too. The encouragement and support have been overwhelming and we had fabulous speeches from our Uche Ugwu, Nneka Obiekwe Wogu, Charles Chuka Okoye and Ndubuisi Eneh. We are eternally indebted to them. We are doing something good and can only get better.
Having had another run of 11 uninterrupted weeks since the turn of the year, it is appropriate to take another well-deserved rest. So we will proceed on Easter break till the 18th of April 2021 to refuel, refresh and work on the recommendations for improvement. However, yours truly will remain active on social media especially on Twitter dishing out tips, resources and recommended readings on the creative journey.
NB: Before we sign off, I will like to reiterate a point I made during the meeting regarding engagement and interaction. Please endeavour to share and discuss your published works widely with pride. You never can tell where the break will come from. I gave an example with the story of Iyanuoluwa Adeola whose innocuous corper salute to her diligent mum went viral and eventually landed her a job with Interswitch. We must leverage on the opportunities presented by the digital media.
Thanks to everyone who has been a part of our journey and see you soon!
ic