We kick-started the new year (2021) with the support of my Engineer friend and today we are getting a boost from another friend of mine who coincidentally is also an Engineer. We equally have Engineers and Engineering students participating in this competition, so you can see that written words fascinate even those who are used to figures.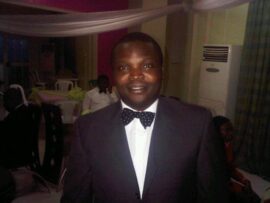 Engineer Uzoma Okoye is a multi-talented person and the Managing Director of NAUPAN ltd, a pioneer indigenous company delivering multi-disciplinary engineering services to Nigeria since 1970. An Engineer by profession, he is also a businessman and a lover of art who is more likely to be found in a classical music concert than in a COREM dinner. We often rub minds on varying sociopolitical issues and even though we disagree on various points we remain tightly bonded by brotherly love. He is one of the most reliable friends you could ever have and will readily jump off his bed and drive hundreds of kilometers to your rescue even at 2.am. He has supported this competition from the start and has now graciously funded #Week34 with N20,000.
We appreciate him and all those who have been supportive in this journey. May God replenish your coffers abundantly.