Your resume isn't handed to you with your birth certificate. You create your own life and you can recreate it too. ~ Sir Ken Robinson
The above quote from the renowned British author and Professor Emeritus is as inspiring as the fact that we will be starting the new year as we ended the last courtesy of his namesake Ken Moneke who recently blessed us with N20,000.
Ken is a good friend and a co-traveller in this journey. He pledged to support us right from the first week of the #CmonionlineEssayCompetition. A diligent engineer, he is the CEO of Halidon and Halifax projects Ltd with numerous drilling projects in the kitty. He is also a politician by association and an ardent reader with whom I brainstorm regularly on varying socio-political topics.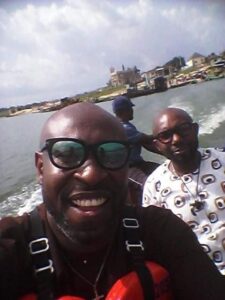 Like I said previously, I initiated this project with the intention of sponsoring it for the first six months before seeking for sponsorship. This is because I believe that you have to lead the way if you want others to follow. An Igbo adage says that the man who wants to defecate usually leads the way.
However, we started receiving support as soon as the competition was announced. Many who were impressed by the initiative immediately made donations and pledges. We received support from good friends like Adaobi Nwasinoke, Winnie Oyigah, Uchenna Nnoli, Uju Okeke and Amobi Ogum. Newross & Co then closed 2020 in style for us and now Ken has kick-started 2021.
We appreciate these compassionate gestures and ask God to replenish their coffers. We are now even more determined to grow bigger as we get better. So going forward we have increased the prize winnings to N20,000 weekly. N10, 000 each for the top two essays. We are taking the long route of slow, incremental gradual progress. And like I always say, the weekly monetary prize will be nothing compared to the experience and fulfilment in the creative journey we started because just like Richelle Goodrich eloquently captured it, "a writer writes knowing that nothing else will elicit the same kind of satisfaction and personal triumph as molding the written word into a reader's great experience."
So we move!