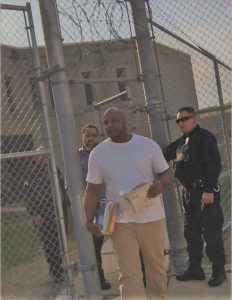 I came across this story on social media and decided to blog it for us to reflect on.
Elmer Daniels African-American male pictured on the left was set free recently after the Delaware Attorney General dismissed the 1980 conviction for raping a 15-year-old white female. Elmer was 18 years old at the time of his trial, was sentenced to life imprisonment upon and had served 39 years in prison for a crime he did not commit.
Attorney Emeka Igwe a Nigerian-American who represented Elmer and made his release possible was continually frustrated by numerous obstacles yet he remained undaunted.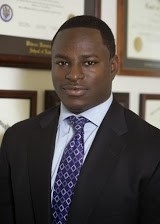 At a press conference in June 2018 when Emeka Igwe was still having difficulty securing his release, the Attorney had this to say: "Mr. Daniels has been imprisoned for 38 years for a crime he did not commit. Whoever choked and raped the alleged victim left his fingerprints on her neck, and those fingerprints do not belong to Mr. Daniels. In addition, the FBI and the US Department of Justice have admitted their agent falsely claimed that there was a double match of hair fibers of Mr. Daniels and the alleged victim. We have brought all this evidence to the attention of Attorney General Denn, and he has still refused to agree to overturn Mr. Daniels' conviction or direct the FBI to test the fingerprints in order to catch the real culprit who raped the alleged victim. As a former prosecutor, military attorney, and practicing attorney for 14 years, this is the most egregious case of injustice I have ever seen."
He would later send in a request for a review by the FBI and the United States Department of Justice "(USDOJ"). After their review, Special Counsel Norman Wong from the USDOJ wrote to Delaware Attorney General Matthew Denn that their FBI agent testified beyond the limits of science regarding hair analysis in Mr. Daniels' case. This facilitated his eventual release.
As you move on with the daily struggles kindly take time out to ponder this, be thankful for all you have and think more about how to improve your relationships, environment, and overall well-being. These are the few ways we can make our society better.
We say to Elmer, welcome home and we have no doubt that he will do well to make the society that meted him this injustice a better place!