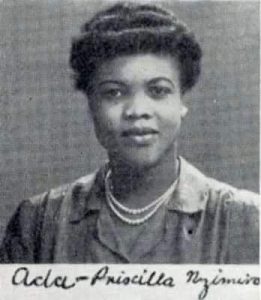 On this day: in history (1923), Priscilla Nzimiro was born in Port Harcourt, present-day capital of Rivers State. She was the daughter of Richard Nzimiro and his wife Mary Nwametu Onumonu. Her father was a politician who served as the first mayor of Port Harcourt from 1956 until his death in 1959. Her mother was a pioneering Nigerian businesswoman, politician and women's activist. In 1948, she was appointed principal representative of the United Africa Company (UAC) for Eastern Nigeria, while maintaining textile and cosmetics retail outlets of her own in Port Harcourt, Aba and Owerri. By the early 1950s, she was among the richest individuals in West Africa, becoming a resident of the exclusive Bernard Carr Street in Port Harcourt.
In 1945, Ada Nzimiro enrolled at the University of Glasgow in Scotland for her university education where she studied medicine. She graduated in 1950 and became the first woman from Igboland to qualify as a medical doctor.
On 22 March 1951, Nzimiro died in Glasgow Royal Infirmary at the age of 27. Her death was a shock to many people including her parents, relatives and well-wishers. Later reports suggested that the cause of her death was unnatural.She was buried in Oguta on 27 April 1951.
After Nzimiro's death, the William Wilberforce Academy (WWA), which was the first of two secondary schools her parents established at Oguta in 1945, was renamed to Priscilla Memorial Grammar School. This was done in order to honour her memory and record her achievement in the field of medicine.As the first female medical doctor from her region, Nzimiro inspired many young women.
#myhistorydiary #history #lagos #portharcourt #glasgow #medicine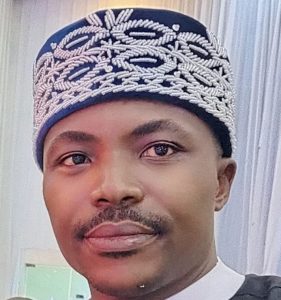 Created by Okey Obiabunmo