On This Day 1976: Murtala Muhammed was killed.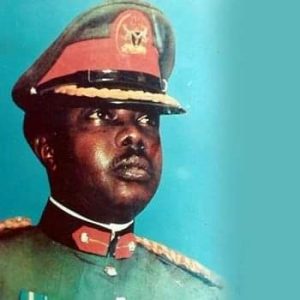 Nigerian Head of State Murtala Ramat Mohammed, aged 37 was killed along with his Aide-De-Camp (ADC), Lieutenant Akintunde Akinsehinwa while driving a black Mercedes Benz saloon car, in an abortive coup attempt led by Lt. Col Buka Suka Dimka. They were ambushed while en route to his office at Dodan Barracks, Lagos. The only visible sign of protection was a pistol carried by his orderly, therefore making his assassination an easy task.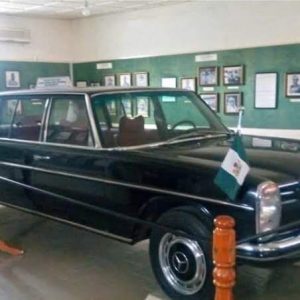 He was succeeded by the Chief of Staff, Supreme HQ Olusegun Obasanjo, who completed his plan of an orderly transfer to civilian rule by handing power to Shehu Shagari on October 1, 1979. Today, his portrait adorns the 20 Naira note and Murtala Muhammed International Airport in Lagos is named in his honour.
Muhammed masterminded the July 1966 counter-coup, which evidently, sparked the Nigerian Civil War. He was briefly considered as Supreme Commander before the appointment of Yakubu Gowon.
At the start of the Nigerian Civil War, Muhammed was the commander of the newly established 2nd Infantry Division. The 2 Division was responsible for crossing the River Niger and linking up with the 1 Division, which was advancing from Nsukka and Enugu. During his time as commander, Murtala was implicated in several violations of appropriate conduct; Lieutenant Ishola Williams, an officer who served under him alleged that he ordered the summary execution of Biafran prisoners of war.
In a book published in 2017, S. Elizabeth Bird and Fraser Ottanelli documented the 1967 mass murder of civilians by troops of the 2 Division under General Muhammed's command. They also discussed the events leading up to the massacre, its impact on Asaba and on the progress of the war, as well as other civilian massacres, carried out by soldiers of the 2nd Division at Onitsha and Isheagu.
#myhistorydiary #history #nigeria #military
Created by Okey Obiabunmo