On this day in history (1973), actor and martial-arts expert Bruce Lee died in Los Angeles at age 32 from a brain edema possibly caused by a reaction to a prescription painkiller. During Lee's all-too-brief career, he became a movie star in Asia and, posthumously, in America.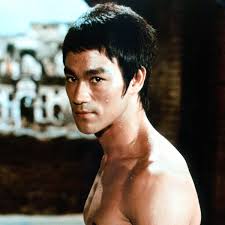 Lee successfully established himself as a star in the early 1970s in Asia with the action movies The Big Boss (1971) and The Way of the Dragon (1972), which he wrote, directed and starred in. Lee's next film, Enter the Dragon, was released in the United States by Hollywood studio Warner Bros. in August 1973. Tragically, Lee had died one month earlier, on July 20. Enter the Dragon was a box-office hit, eventually grossing more than $200 million, and Lee posthumously became a movie icon in America.
Lee's body was returned to Seattle, where he was buried. His sudden death at the young age of 32 led to rumors and speculation about the cause of his demise.
One theory held that Lee had been murdered by Chinese gangsters while another rumor circulated that the actor had been the victim of a curse. The family-curse theory resurfaced when Lee's 28-year-old son Brandon, who had followed in his father's footsteps to become an actor, died in an accidental shooting on the set of the movie The Crow on March 31, 1991. The younger Lee was buried next to his father at Seattle's Lake View Cemetery.
#myhistorydiary #nigeria #hollywood #asia #karate
Created by Okey Obiabunmo