He just didn't show up, no, he didn't make it to his own wedding. This plan was perfected without sparing a thought for me, the supposed bride. For what it was worth, I deserved an explanation, a closure, a goodbye note, or something to hold on to.
As we pulled into the driveway that morning, my mum rushed to the car. 'It's almost time and Johnson isn't here', she said looking distracted and partly confused. 'He will soon be here, it might just be a detour', I assured her. Seconds turned to minutes and minutes to hours, yet he was nowhere in sight.  I was, at the onset, just humiliated by the fact he absconded and would not pick his calls or return my numerous calls. The inauspicious glares from waiting guests, demanding answers, got me dog-tired, fulminated, and diminished in no time. I tried countless times to assure myself that all was well but the irksome heaviness in my soul suggested otherwise.
I stared blankly into the mirror glued to the top of the car, hoping he would appear from the thin air.  Painful tears welled up in my eyes when the Bishop announced that he just got words from St. Mark Hospital that there had been an accident. My tears failed me at that moment, but my heart raced to my mouth, the impact of that race left me speechless and blank.
His lifeless body was still on the stretcher when we got there. I looked over him with both envy and hatred. I hated him for not taking me along and envied him for looking so peaceful. I tried to wail at least, to release the pains finding roots in me, again, the tears won't just come. Day and night felt the same. Numbness crawled around my body parts at will. It left my taste buds blurred that I could not savour the flavours in the choicest meals prepared for me. It was soon glaring to all that depression was progressively setting in. Although I got timely intervention and support from my therapist, that wasn't enough to save my flesh from wasting. To commence my healing process, I needed to come to terms with the fact that he was gone, gone for good, and never to return. I swung into action and came up with a new mantra to help me survive the murky days craving for my peace of mind and lucidity.
On a fine Monday morning, my sleep was rudely interrupted by the blaring ringtone from my phone. It was a bit too early to bother another person, I thought to myself. But the calmness of the feminine voice at the other end of the phone was comforting. 'I wish to confirm your reservation at the Bora Bora Resort', she said.  It took me a moment to educe my thoughts and glide into consciousness. For lack of what to say and to ease the weight of confusion now smeared on my sleepy eyes, I replied, 'yes please, go ahead'. The affirmation was solid enough to keep her at bay until she could figure out who it was that made the reservation at Bora Bora Resort. Surprisingly, our travel agent, who is also a friend, came over later in the day to dish out the surprise package Johnson had made for our 'honeymoon vacation'. He persuaded me to give it a try. I repeated my mantra – 'I've got this' a million and one times before accepting.
The journey, to the small island in French Polynesia, northwest of Tahiti, was just an escape from events around me. I practically dragged my tired soul, that was somehow comfortable in my almost depreciated body, all through my flights.
I arrived at the resort only to be smitten by its aesthetics appeal, the depth of love and thoughtfulness that had gone into the planning. The detached comfy apartments sat gloriously on the body of water. From a far, one would think the apartments were  floating. I found the sight overwhelmingly pleasant. The simplicity and sophistication of the  décor-details  were intimidating, but in a good way. The beach house was decorated to faultlessness. It scented floral, cedar and a pinch of other woods. My room was spacious enough to accommodate two. It was also  well ventilated and warm; it could  heal porous pores on an aging skin.  The white and grey theme complemented each item in the room nicely. The neatly laid bed was perfect for baby-making…sadly, the twist in fate postponed that to a future date.
The water view was breathtaking. The stillness of the   body of water  and the deep aqua-blue colouration had an effect strong enough to grapple every pain in one's soul, strangle life out of it and toss it into hades.  Oh!  It was too perfect to be perfect! This excitement subsumed my weariness and smile appeared on my face, after a long while. The beauty just blew my breath away.
I was still searching for my lungs when I noticed John Grisham's latest series stacked in one corner of the bed. I almost fainted. Johnson had ordered them before the release date and had them delivered, upon release, at the resort. I threw my hands in the air, jumped on the bed, and rolled in sheer excited for owning 'the first slice of the freshly baked cake' by our favourite author. That brought fresh thought of Johnson to mind. I devoured those novels  mercilessly: my own way of shaking off loneliness. Interestingly, I saw Johnson on each page of each novel whispering 'what's vacation without any book by John Grisham?'
It was just  the perfect way to be caught up in between the cold blooded  beings beneath the waters and the clouds filled with angels and the heavenly host whose job include ensuring we have the best weather while on vacation.
My meals were carefully served. I had a Nigerian delicacy for lunch each day. How he pulled that stunt, I have no idea. Only  Johnson in company of the angels and stars can explain the ego this arrangement gulped.  The first day, I was served Ofada rice nicely laid on banana leaf. Uru was absent from the meal but  the earthy taste gave me nostalgic goosebumps. It felt like home, away from home.
My outdoor pool was another meeting point with Johnson. The waters assured me of his invisible presence.
My masseuse, like the other hosts, was a fine blend of kindness, tenderness, and  professionalism in human body. I never knew warm smiles from strangers could means that   much to me. I got all the warm and  heart soothing smiles without even blinking my eyes.
The cruise, a day before my departure, made me realize that I have never had any vacation that decent, with love lurking around in the air, with a VIP treatment and the best things money could afford.
I came back a better person. Indeed, nature has superior  ways of helping us deal with pains. I came back deeply assured that Johnson is in a better place.
The vacation would have been perfect to the last if he were visible. My perfect vacation was, indeed, flawed.
About the Writer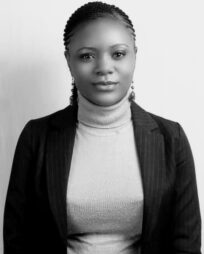 Peace Habila, a resident of Jos, Plateau state is passionate about creative writing. She wrote in via peacehaila2017@gmail.com