Every child has the right to choose their career, and they have the right to live their dreams. ~ Adam & Eve 1000 BC
I once heard an inspiring story on the radio from one of the best hairdressers in Cork.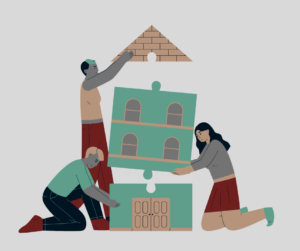 Tracing his childhood path Joe said that as a pupil "he was poor in school and indescribably awful in maths". However, this was not because he was dull or unserious. Nope..but because he was UNINTERESTED..he said that as a child he was fascinated by hairdressing. Apparently, he wanted to learn how to use a few tools and skills to make people look better.
So at 15, he dropped out of school despite all the pleas from his parents to at least complete the junior cert exam. But he broke his mum's heart. And that was back in 1974. The embarrassment of having a son who dropped out of school let alone one who aspires to be a hairdresser was too much to bear for his parents. It wasn't a job associated with males back then in Cork. In London yes, in Dublin perhaps, but definitely not in the rebel county of Ireland.
Joe stuck to his gun. There was no place to train for his dream vocation in Cork. He had to break his mum s heart a second time by leaving for Dublin to be a trainee hairdresser.
He accepted that he felt bad for hurting my parents but also stressed that they have their lives while he had his. In his words "I knew exactly what I wanted to do and that was what mattered most to me".
And off he went to Dublin living on €4/week while he trained. He subsequently moved to London to work. A decade later he came back to Cork and set up his shop. The rest is now history. Joe is one of the pioneer male hairdressers in Cork and owns the popular Joseph's Hair & Beauty salon in Glasheen Road Cork. He is a huge asset to the community and does a lot of charity work. Need I mention how proud his parents would be now?
This story got me thinking. At 15, I was a fresh fun seeking school leaver with only one life goal set by my dad; to study medicine. I can't remember any other ambition that I seriously considered. Even though I would later think of Architecture. Probably because I could draw, but then it never really germinated because I couldn't disappoint my dad.
Fast forward to 2022. My 17yr old daughter started her 1st job as an accommodation assistant not too long ago. She didn't start at 16 because of the 2020 pandemic. One Saturday morning when I was to drop her at work we were held up by the Cork Marathon. I couldn't help but notice her expression when she realised she'll miss a few hours. She told me she had already appropriated the €120 she would earn on the day since they are paid x1.5 on the day.
My other daughter who recently turned 16 is already distributing her CV at the Mall nearby. She also does regular volunteer jobs with her mates. Her twin brother? Oh, boys! Why are we like this? Well, I know that boys usually need some prodding and I'm willing to do that through entrepreneurship. He oscillates between being a gamer and being uncertain but I will induct him into trading first as an Igbo man. He needs to start earning, they all need to be earning some income.
In Nigeria, it is normal to have people in their twenties still getting pocket money from their parents. Of course, I know that the available jobs aren't adequate for qualified adults but as parents, we can create jobs for our wards. For instance, my first earning was at 15. My cousin and I painted my uncle's hospital. It was a job created by my dad who set up the hospital for his brother. Painting is pretty much an unskilled job. We painted the entire hospital in 3 days.
I didn't get to determine my career but my dad made me start earning. And earning from him made it special. By the time I was at the University, I was working alongside our transport manager and drivers during vacations. I started Okada business with my friend in Uniport and when I left for Maiduguri I was buying and selling Aba-made clothes from Colchoclob. I am a great spender so I had to earn.
We need to stop overparenting. It isn't productive. We should strive to build a society where more teenagers are encouraged to decide on a career and start working early. It is not as much pressure if you guide them as it is when you impose on them.
Teach them painting, gardening, sewing, weaving, cooking etc. Reward your children with a stipend for regular household chores. It doesn't downplay goodwill as much as it builds your child into a responsible person. Encourage them to volunteer for charity and community work. If you own a business bring them in and teach them the rudiments. These will prepare them better for adulthood and help them start getting used to being productive. And productivity is the key!