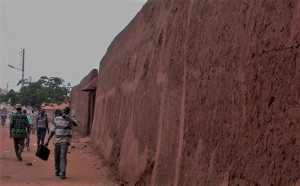 The Walls of Benin which construction started in 800 and ended about 1400AD is located in Edo State, Nigeria. In 1974 the Guinness Book Of Records described the Walls of Benin City and its surrounding kingdom as the world's largest earthworks carried out before the mechanical era. They are the longest ancient earthworks in the world, and possibly the largest man-made structure on earth. They enclose 6500 square kilometers of community lands that connected about 500 communities.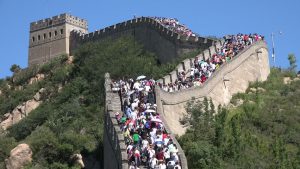 At over 16000km long The Ancient Walls of Benin was thought to be twice the length of the Great Wall of China until 2012 when it was announced that the Great Wall is about 21,000km long after five years of painstaking measurement by Chinese surveyors.
Now consider this:
In 2010 the Great Wall of China which is the only earthly landmark visible from outer space attracted an estimated 24 million visitors and generated close to $3 billion.
In 2016 the Ancient Walls of Benin was described as "lost without a trace" in a Guardian article.
Whither Nigeria? What is wrong with Africans??