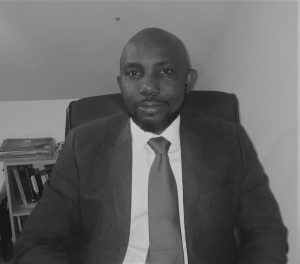 Not too long ago I received a credit alert for my Zenith bank dividend payment. The amount may not be huge but in this strange time when COVID-19 has slowed down the economy, any extra income definitely comes in handy. It reminded me of my early days as a businessman and I decided to put down this anecdote for the younger ones who may find one or two useful tips herein.
It was the late 90s, and having inherited a somewhat disorganised business empire I rented an office flat adjacent to my filling station in Amawbia, South-East Nigeria. I wanted a conducive space for the necessary paperwork, brainstorming and coordination essential for the management of the cluster of businesses that I oversee. But then the place still needed to generate some revenue to at least pay the rent.
So I started Macksina cybercafe. It was a perfect time to start because of internet proliferation and the Y2K hype. We had customers from many towns within the state capital territory. People came from Nibo, Nise, Enugwu Ukwu, Enugwu Agidi and even Abaganao patronise our services. But the bulk of customers were Unizik students who had become conversant with the internet as a multifaceted tool of communication.
As we progressed I realised that after taking care of the rent and overhead I needed to plough the extra income generated into something else. That was when I decided to invest in shares since I already owned some landed properties.
I was then introduced to a stockbroker by my former manager Mr. Ogar. I particularly remember him for two things. He was short and always had a copy of Success Digest magazine among the heap of newspapers under his armpit. I was already an ardent reader of The Guardian newspapers— a habit also inherited from my dad, but Success Digest was new to me and together with The Guardian became indispensable repertoires that nurtured my success as a budding businessman.
The stockbroker advised me to set aside an amount to be invested monthly and we started with N20,000=. He will visit at the end of each month to collect the money. Sometimes he will not even meet me and my manager will hand over the sum to him as provision had been made for it in the payroll.
By now the cybercafe had turned into a goldmine. Before the advent of gsm people mostly made calls via Nitel telephone booths. When I introduced internet calls our revenue geometrically multiplied. For international call units bought at N8/minute, we were charging N40/minute to the US and Europe and N80 to destinations like Dubai and Asia. During the Christmas period, the queue was usually overwhelming with people waiting outside the office long before our opening hours. And some days we rake in N20-N30,000 from calls alone.
It is worth saying here that I got the contacts for buying those units from The Guardian and Success Digest but never revealed them to anybody, not even my manager. If there was an issue I will personally fly to Lagos and sort it out.
We started with the penny stocks like Dunlop, Okomu oil, Cadbury, May & Baker etc. And subsequently graduated to the growth stocks like First Bank, Zenith Bank, GTB and Intercontinental (Access) Bank. By the time we decided to step up to the income stocks like Guinness and Nestle I had become disenchanted for two reasons.
One, the dividends were irregular and meagre. And two, I had started importing trucks from Germany and needed every dime I was making. Moreover, sometimes the dividend warrants expire either because my manager forgot to pick up the mails (those were the days of P.O Box 10 Amawbia) or they were mailed to my Enugu address when I had moved to Lagos, the UK or wherever.
However, when electronic payment made NSE transactions seamless some years ago, my cousin Ikem who now manages my stock portfolio asked me to spare two days in Enugu so that we can sort out the registration process for e-dividend payments. I did and it took just about a day and a half. Surely, that is a worthwhile time to straighten out your stock investments especially if you have plenty.
Now even though I stopped at a time when I could have invested in the blue-chip stocks that would have benefitted me more I can tell you that there are no regrets. My import business exposed me to a global network and has greatly shaped the last two decades of my life. What's more, besides owning other stocks I can still invest in Nestle and Guinness today.
So as you begin to navigate your path in your chosen career you may well consider investing in stocks as a buffer. A good way to start will be by reading books and journals. It is equally wise to seek expert advice before investing. Surely there will be misses like many of my stocks which haven't paid a dime in ages but the hits more than compensate for this.
At times like this nothing could be sweeter than the sound of a credit alert for an investment made decades ago. And maybe by the time I'm done with this piece the credit alert for GTB dividend would beep. Of course, I also know that this will prove difficult for a population struggling to meet up with daily needs let alone save money for investments. But as the saying goes "when there is a will there is a way". Good luck and keep safe!