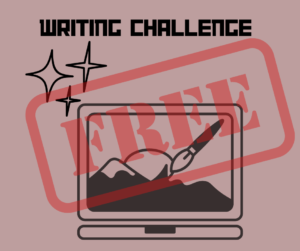 The prize-winning for this challenge is the FREE graphic design course worth N40,000 each for 10 writers. If you attended our last Talkshop please indicate so in your submission email and your slot is guaranteed. If you missed it your submission will be assessed alongside others to qualify.
Please choose from the topics and follow the instructions below;
Trace how digital technology has influenced the role of graphic design. (Feature)
Imagine your journey to the zenith of the creator economy and narrate it in a creative manner. (Fiction)
INSTRUCTIONS:
The word count is (750-1000) ±10%
The submission deadline is 11:59 pm 06/07/2023.

IMPORTANT!!!

Edit & proofread thoroughly before submitting your entry. Your entry will not be published if it is full of errors.
Submit via email to admin@cmonionline.com 
Note: Read our general rules before submitting your work. Pay particular attention to items 2 & 9 because many entries have been trashed for not following instructions.
WARNING!!! PLAGIARISM will get you banned from this platform.
We will publish the essays as they come. Please try to submit early to make our job easier. Share your published stories widely for others to read.
Good luck!