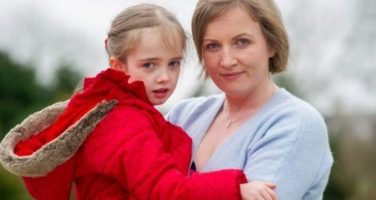 Determined to fight against all odds, Vera Twomey did a 260km trek from Cork to Dublin on a wheelchair to protest restrictions preventing her 7yr old daughter who has a rare form of epilepsy from getting medicinal cannabis.
Her story is an emotional one which has dominated the news for the past few days. The poor woman said her daughter sometimes suffer up to 20 seizures in a day and watching her suffer has become unbearable hence her decision to embark on this protest.
Today marks the end of her trek as she arrives in Dublin escorted by supporters who plan to march with her to the Dáil to see the Health Minister Simon Harris. The Journal which joined other supporters reported the story and shared a youtube video as she expressed her appreciation to everyone.
Talk about a super mum!
Source: The Journal