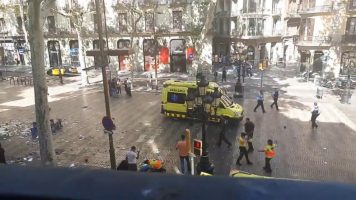 Terror struck again today.
Why can't we just live together as one?
13 dead!
And over a hundred were injured when a van ploughed into crowds in Barcelona's famous Las Ramblas area, according to Catalan police and local officials.
Witnesses said the van sped along the pedestrian area filled with tourists, mowing down people as others scampered to safety.
Spanish Prime Minister Mariano Rajoy labelled it a "jihadist attack" even as ISIS claimed responsibility.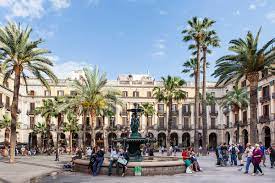 Barcelona is a city I love not only because of the football club but also because of its sprawling beauty. Famed for its historic edifices, the city presents a wonderful mix of ancient and modern culture. My picture at the bottom was taken during a family vacation on the 13th of August 2015 at Placa Reial, the majestic square in the heart of the Gothic quadrant off Las Ramblas. At night you are bound to be enchanted by its beautiful ambience as the captivating scenery is lit up with lanterns designed by the famous Catalan, Antoni Gaud.
Barcelona..oh my Barcelona..as you mourn, let it be known that the world mourns with you. We stand strong with you in the face of evil. We pray with you for the souls that died to find eternal rest and may the good Lord give you strength to heal from the atrocious act.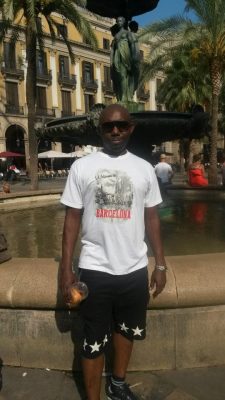 #BarcelonaLasRamblas