We just won't stop! CIC Enugu Alumni just won't stop. We keep doing great things.
Now check this out.
After the Multipurpose Building was commissioned in April 2016 at a cost of ₦150m.
We delivered a 450-bed Dormitory commissioned at a cost of ₦250m the following year 2018.
In 2019 alone we have:
1. Renovated the Medical Centre & Classrooms.
2. Commissioned a renovation project of the old hostel.
3. Sank 2 boreholes for the supply of potable water.
3. Done the school perimeter fencing.
4. Ongoing efforts to recruit the best academic staff.
5. Solar Power Projects.
6. Further Dormitory Renovations.
7. Braille Center Renovation For The Blind.
And finally the BIG ONE!
In July 2019 we had the Groundbreaking Event for the Multi-Purpose Sports Centre (MSC) which will be delivered in 2022 at a mind-blowing cost of $2m.
Oh yes! That is TWO MILLION DOLLARS!
*APPLAUSE!*APPLAUSE!!
CIC was established in 1942 and over the years has positioned itself as one of the premier colleges in the South East and indeed in Nigeria as a whole. We have produced 6 governors, key military officers and countless other professionals dotted around the globe.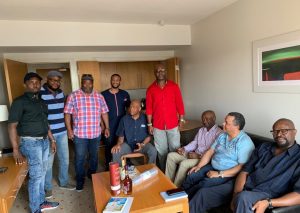 The International Alumni, formed 14 years ago has served as a rallying point for uniting CIC graduates from far and wide for a common purpose – Uplifting our Alma mater.
From just a few members the Alumni has grown into a global force with branches across 4 continents and on various Social Media Platforms. The Annual conventions have become 'must-attend' events with its attendant glitz and networking.
What makes our Alumni unique is the unparalleled willingness to give back to the school that made us. Under the able leadership of President Emma Denchukwu & CFO Chike Okoye, novel means of raising funds have yielded handsomely with various sets competing amongst one another on the WhatsApp platform which is abuzz 24/7 to take the top spot. Each set now has a nickname with their members meeting regularly to devise new strategies to outdo the others. All this is done in very good spirit & light humour.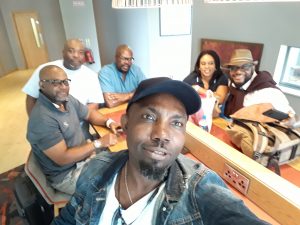 The MPB project was an audacious N150m project conceived 6 years ago. What started as seemingly a far-fetched dream by a few snowballed into a project that captured the imagination of thousands of Alumni from all walks of life that came together on a hitherto unprecedented scale to make the dream a reality. In 2016 the MPB was commissioned amid much fanfare with Sempers converging from all over to make it a memorable event for all.
This singular event made such an impression not just in Enugu but across other cities and Alma maters who have been spurred into action by the sheer scale and magnificence of what we accomplished over such a short period of time.
Not resting on our laurels, a new Project was conceived – a ₦200m 450 Bed Dormitory project.
This building was commissioned at the 2018 14th Annual Convention in Enugu.
Over the next 3 years, we will leave no stones unturned to make the MSC a reality.
Over ₦150m & $20K was raised in pledges at the just concluded Seattle Convention which was a massive success.
The MSC will be the top item on the agenda at the next convention which will hold in August 2020 in London.
Watch below a clip of the MSC prototype.
Cc: Chukwuma Animba (Udala Nta)