Abdulrazaq Ariwoola and Precious Arueze have won the N20,000 cash prize for week 35.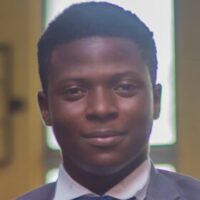 The Very Things That Make Us Human: Both judges converged on this essay and noted that the readability of Ariwoola's submission is awe-inspiring. Interrogating the pros and cons of ubiquitous internet communication, the writer was able to effortlessly carry the reader along while driving home the theme of his writing presented cleverly in admirable English. His essay topped the rest as it is more relatable and written in a reader-friendly manner. Congratulations Abdulrazaq. You really should write more.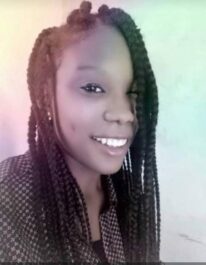 The Pain In My Smile. Precious loves brevity and many of her essays have often hovered around the 1000 word count. She has a knack to communicate in the simplest of ways while drawing from common Nigerian parlance eg. "So while we waited out the rain after work one day, he cornered me and blurted out his feelings". In this uncharacteristically lengthy piece, she immediately grabs your attention with the oxymoronic title. She then weaves an emotional tale that encapsulates the abysmal standard of care in the Nigerian medical field and the frustration it begets. She then ends with a perfect representation of the essay title. A lovely piece of work. Congrats Precious.
Feedback:
Spiteful Fantasy by Chukwuemeka Mbam: A well-written essay where the writer brilliantly evoked some familiar sentiments about the desperate unemployment situation and the get rich quick syndrome among Nigerian youths. A wonderful storyline with some witty dialogue too. Kudos Chukwuemeka.
Digital Presence: Influences And Optimization by Michael Ogbonna: As usual this is quite cerebral from a writer who seems to have mastered the genre. However, Michael should endeavour to make his articles read more like opinion pieces than academic class assignments. Good job nonetheless.
Daddy's Little Girl by Roselyn Sho-Olajide manifested the writer's characteristic simplicity and passion. Well done.
Online, Offline And Real-life Realities by Chukwuemeka Oluka is well researched and full of educative knowledge, it is also intellectually presented with astute writing abilities.
The rest of the essays were equally good and the judges enjoyed reading them. Kudos to all the writers and thanks to our great community.