I know he wouldn't want this but I just couldn't help it. I had to blog this one for posterity.
Like the Biblical instruction, my friend is a man who would rather conceal the doings of his right hand from his left hand, but here I am, about to blow his trumpet and loudly too.
My cab was already waiting while I was still heating water for my usual morning coffee when I glanced at the kitchen clock and saw it was 6.58 am. Damn! I had a 9.20 am flight to catch and in this pandemic era, you had better be at the airport at least 2 hours before your scheduled departure. So I ditched the coffee and rushed out to the cab.
The tall elderly African man behind the wheel said hi as I settled into the front seat of the Mondeo.
"Good morning sir", I replied in the normal Nigerian way of greeting. I have never been a fan of that dry hi, hello greeting. He smiled back, a dry smile so to say. Just as I was thinking that there won't be much to gist about with this one the name on the dashboard caught my attention. He is a Nigerian and an Igbo man for that matter. Nice! I am not one to shy away from starting a conversation and I always derive joy in chatting with a cabby, more especially when he is my "countryman".
So I hit this one up right away.
"My name is Cmoni, Chinemelu for long and I'm Igbo too", I said.
"Yea, I guessed" he replied rather incuriously. A chatty driver would have asked where I was headed just to keep the convo going even though he would have been informed by the app but not this one.
"I have a friend with the same surname as yours", I said not giving up, "are you from Okija?".
"No, I'm from Delta", he replied.
"Yea, yea we are all the same, Ndigbo, we are everywhere innit?", I said trying to liven up the discussion.
"Of course we are", he replied., "I'm from Mbiri and we trace our origin to Mbieri in Imo state, or so I heard but even if it's debatable the similarity in both names is striking".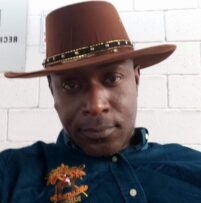 "Well, I've read a few texts on the ancestry of the Ika people with some accounts linking them to Benin heritage and so on. But language is a great pointer to the origin of a people and the fact that they speak Igbo is enough said for me.
Now speaking about Mbiri, I told him that I have a friend from there named Tony Alika-Igwebuike. His face suddenly lit up. The pale, drawn expression changed to a wide smile as he almost shrieked.
"Wow!, so you know my brother?".
"You bet I do", I replied, feeling more at ease now with the man.
"That's a brother to be proud of", he said nodding with delight. "a great Mbiri son in whom we are well pleased", he concluded.
I told him that Tony is very proud of his hometown and even owns a farm there.
"Is it only that?", he asked, "the young man is involved in almost everything about the progress of Mbiri".
When I reminded him that Tony isn't a young man because he graduated from Unizik over 20 years ago, he replied that he was already in his forties back then and so he could refer to Tony as a young man since they are not mates. I agreed with a "sorry sir".
He then reeled out a lengthy list of what Tony is doing for his people. From being the president of one Mbiri association (sorry I've forgotten the name now) to helping the youths gain admission, employment, and empowerment. He said my friend is currently leading the drive to raise funds from wealthy Mbiri sons for the rehabilitation of a dilapidated hospital in the town.
He could have gone on and on but the ride to Cork Airport was just over 15 minutes that early morning. So when I stopped, he finally asked where I was headed and I told him I was going on a business trip to Naples. He shook his head and wished me luck saying that he gave up after failed attempts to set up some businesses back home. Some day we will discuss how Nigerians at home ruin the hopes of our 'country people' in the diaspora but that's a story for another day. We bade each other farewell and I sauntered into the airport.
So you see, we can all emulate Obi Cubana in our own little way by supporting our communities. You don't have to be a millionaire to help your kinsman, you have everything to gain and nothing to lose. As they say, nothing is too small for Imo airport because anyhow is a how! I was proud of this echo of my friend's Mbiri 'doings' in faraway Cork. I boarded my flight feeling inspired and determined to do more for Amawbia. And as we were about to take off I bent my head in prayer to commit the flight to God as usual but this time I also asked Him to bless Tony.