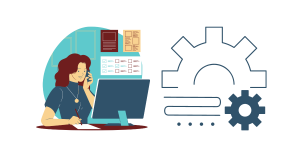 I have been talking about the early part of the day since the beginning of this series and in the last post, we concluded it with exercise in the morning 'free time'. Yes, I call it free time because for many of us it is the part of the day that is under our control. Once you are done with those early morning hours the rest of the day isn't totally under your control. You are either at work, in school or one vocational activity. And this takes up almost the rest of the day.
For the regular 9-5 workers, and they are plenty, the work period is often a routine. One that was pre-determined years ago by the place/type of work. Eg if you work in an office, you settle into your workstation. If you are a field worker then you gear up, pick the necessary equipment and take up your position. You are expected to conform to this pattern as part of a team in order to achieve maximum productivity.
For the self-employed, it could pretty much be a routine you developed to attain maximum productivity or perhaps you just let the day direct you (this isn't a wise option as we'll find out later). For the student, it is a period to attend scheduled classes. In all categories, what you do with your time is in part influenced by factors other than your own dictates.
But the truth is that while this may be the longest part of your day, you can actually get half or more of the job done in the early hours of the day by organising your thoughts/tasks. Remember "Write them down!" in Serie III where we talked about developing a Time Table to divide and prioritise the Most Important Tasks MITs?
This is where you will discover its usefulness.
Firstly, thoughts are fleeting. the brain is a huge computer capable of almost anything but it doesn't process and develop our thoughts in a linear manner. For instance. if you remember in the morning that you will have to file your annual returns by 2 pm, the thought doesn't hang like a sticky note on your forehead till 2 pm nor will your brain begin processing how you go about it like navigating to the revenue website.
No, what may happen is that you are likely to forget this task as other thoughts flood your brain. But if you have written this task down in a notepad or diary then it's right before you as a reminder all day and at 2 pm you just get to work. This applies to other tasks you have written down. Whereas if you don't have them organised in this manner you are going to be disoriented as to how and where to start the day's job.
If your tasks are organised early in the day you will realise that your work period will be decluttered ie, you will have fewer distractions. The same applies to the student whose day may have break periods in between classes. You may want to spend some of that time in a cafe, library or on some form of recreational activity.
This way your daily objectives are more easily achieved. It is necessary to state one important rule here; Unless there is a sudden urgency try and stick with the hierarchy as prioritised in your task list for these two reasons.
It gives you more control over your work/study period.
With time you adapt to it and will remember those tasks which you may have forgotten to write down in the morning.
In the subsequent series we will discuss more on the proper attitude and habits essential for optimal productivity at work/study but for now, let's do this for the rest of the week and see how it goes.