On this day: in history (1967), Lieutenant Colonel Odumegwu Ojukwu and other non-Igbo representatives of the Eastern region established the Republic of Biafra, comprising several states of Nigeria including Cross River, Ebonyi, Enugu, Anambra, Imo, Bayelsa, Abia, Rivers and Akwa Ibom.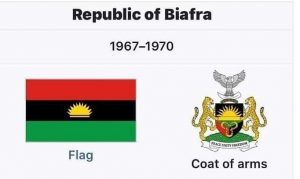 Republic of Biafra, was a partially recognised secessionist state in West Africa that declared independence from Nigeria, and existed from May 1967 to January 1970.
Biafra ceased to exist as an independent state in January 1970 after the Biafran forces were finally defeated in a series of engagements between late December 1969 and early January 1970. Ojukwu, the Biafran leader fled to Côte d'Ivoire, and the other Biafran officers led by Major General Philip Effiong, surrendered to the federal government on January 15, 1970.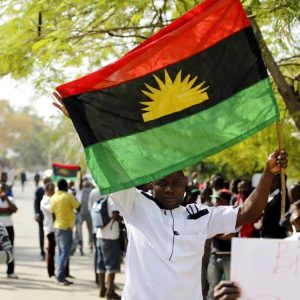 The Republic of Biafra was formally recognized by the following countries: Gabon, Haiti, Ivory Coast, Tanzania, and Zambia.
#myhistorydiary #history #nigeria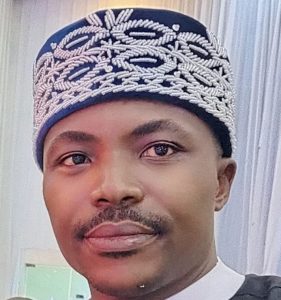 Created by Okey Obiabunmo