On this day: in history(2009), Michael Joseph Jackson (King of Pop) died from cardiac arrest, caused by a propofol and benzodiazepine overdose. Conrad Murray, his personal physician, had given Jackson various medications to help him sleep. Paramedics received a 911 call and arrived three minutes later. Jackson was not breathing and CPR was performed. Resuscitation efforts continued en route to Ronald Reagan UCLA Medical Center, and for more than an hour after Jackson's arrival there, but were unsuccessful, and Jackson was pronounced dead. News of his death spread quickly online, causing websites to slow down and crash from user overload.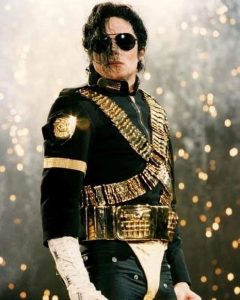 Jackson was an American singer-songwriter, actor, dancer, businessman, and philanthropist. Jackson's 1982 album Thriller is the best-selling album of all time. His other albums, including Off the Wall (1979), Bad (1987), Dangerous (1991), and HIStory (1995), also rank among the world's best-selling. Jackson is one of the few artists to have been inducted into the Rock and Roll Hall of Fame twice. He was also inducted into the Dance Hall of Fame as the first and only dancer from pop and rock music. Some of his other achievements include multiple Guinness World Records; 13 Grammy Awards as well as the Grammy Legend Award and the Grammy Lifetime Achievement Award; 26 American Music Awards, more than any other artist, including the "Artist of the Century" and "Artist of the 1980s"; 13 number-one singles in the United States in his solo career, more than any other male artist in the Hot 100 era; and the estimated sale of over 400 million records worldwide.
Jackson has won hundreds of awards, making him the most-awarded recording artist in the history of popular music. In what would have been Jackson's 52nd birthday on August 29, 2010, he became the most downloaded artist of all time in Nokia Music Store. A philanthropist, Jackson constantly travelled the world attending events honoring his humanitarianism and in 2000, the Guinness Book of Records recognised him for supporting 39 charities, more than any other artist or entertainer.
#myhistorydiary #history #music #pop #michealjackson #nigeria
Created by Okey Obiabunmo