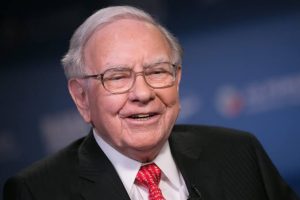 On this day: in history (1930), Warren Edward Buffet was born. He is an American investor, business tycoon and philanthropist, who is the chairman and CEO of Berkshire Hathaway. He is considered one of the most successful investors in the world and has a net worth of US$78.9 billion as of August 2020, making him the seventh-wealthiest person in the world.
He created Buffet Partnership, Ltd in 1956 and his firm eventually acquired a textile manufacturing firm called Berkshire Hathaway, assuming its name to create a diversified holding company. In 1978, Charlie Munger joined Buffet and became vice-chairman of the company.Buffett has been the chairman and largest shareholder of Berkshire Hathaway since 1970.
Berkshire Hathaway is an American multinational conglomerate holding company headquartered in Omaha, Nebraska, United States. The company wholly owns GEICO, Duracell, Dairy Queen, BNSF, Lubrizol, Fruit of the Loom, Helzberg Diamonds, Long & Foster, FlightSafety International, Pampered Chef, Forest River and NetJets. The conglomerate also owns 38.6% of Pilot Flying J and significant minority holdings in public companies Kraft Heinz Company (26.7%), American Express (17.6%), Wells Fargo(9.9%), The Coca-Cola Company (9.32%), Bank of America (11.5%), Apple (5.4%) and Barrick Gold. Beginning in 2016, the company acquired large holdings in the major US airline carriers, namely United Airlines, Delta Air Lines, Southwest Airlines and American Airlines but sold all of its airline holdings early in 2020.
Buffet is a notable philanthropist, having pledged to give away 99 percent of his fortune to philanthropic causes, primarily via the Bill & Melinda Gates Foundation. He founded The Giving Pledge in 2009 with Bill Gates, whereby billionaires pledge to give away at least half of their fortunes. In 2013 he had an old Nokia flip phone and had sent one email in his entire life.In February 2020, Buffet revealed in a CNBC interview that he had traded in his flip phone for an iPhone 11.
#myhistorydiary #history #warrenbuffet #nigeria
Created by Okey Obiabunmo