Our own dear Oluwaseun recently published a book and we are proud to recommend it to you.
Book Title: The Christian Business Mind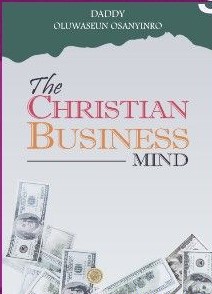 Synopsis:
The price for excellence in life is a value that many Christians lack in their businesses and careers. Running a business or career the godly way is possible.
In The Christian Business Mind, biblical principles as regards business and career are highlighted with several relatable examples.
The author, a business and career woman, teaches steps to balance life and please God. With several references, she also acknowledges the resources that helped her this far as a Christian who runs a business during weekends and her career during the week.