Another thing I like to do is sit back and take in nature. To look at the birds, listen to their singing, go hiking, camping and jogging and running, walking along the beach, playing games and sometimes being alone with the great outdoors. It's very special to me.~ Larry Wilcox
There will always be hiccups. But what matters most is that we don't get stuck in those inevitable interruptions. Indeed sometimes they can serve as an opportunity to marinate our ideas for the better. So my resolve to produce the weekly success journey series received a boost in the guise of an uncommon illness that reduced my writing but enhanced my thinking. As I lay on my bed each night battling temporary insomnia my thoughts often drifted to the past, to resources that I will draw on along the way. And it was fulfilling. My short notes are richer and will be further developed as we progress.
In the last post, we discussed the importance of rising early to organise your day starting with prayers and morning pages. If you have been writing your morning pages then you are doing well. But if not then now is a good time to start, with time you will be consistent.
Our daily routine after the early morning hours will vary according to our different vocations. But it is advisable to get a bit of proper exercise before diving into the day's work or study. A 30-minute walk or jog is usually enough. However, if you are a parent like me then the next thing will often be the daily school run. It is a chore I enjoy for obvious reasons and it gets me in the mood for a walk along the banks of River Lee.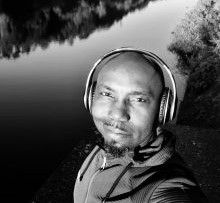 There is no substitute for any time spent with nature as I wrote in a previous post. Seeing other people while walking gives an indescribable but relaxing feeling. The hi's, nods and waves convey our innate capacity as peaceful, warm and friendly humans.
Sometimes you may experience your creative emergence during these short walks. For instance, watching the flow of the river or a tree closely can trigger bursts of fleeting thoughts, ideas and dreams that will ultimately help in achieving your set goals come to you like magic.
In addition to mental well-being walking equally has innumerable physical benefits which we all know. All these gains help us attain a recreational balance necessary for one to achieve the targets we have set for the day. To top it up here's an icing from Charles M. Schulz that you have likely taken for granted all the while; Jogging is very beneficial. It's good for your legs and your feet. It's also very good for the ground because it makes it feel needed.
Now let's practice walking/jogging each morning in a natural habitat for the rest of the week and see how we fare.