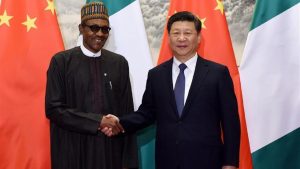 A total of 36 Nigerian SMEs will be in China to showcase products in the forthcoming China International Small and Medium Enterprise Fair.
Nigeria's Consul-General in Guangzhou, China, Mr Wale Oloko, made this known on Tuesday 3rd October 2017 via an e-mail sent to the News Agency of Nigeria (NAN).
He said that the consulate was in collaboration with the Small and Medium Enterprises Development Agency of Nigeria (SMEDAN) to exhibit made in Nigeria products at the fair.
Excerpts from the e-mail said: Thirty-six small and medium enterprises from Nigeria are to participate at the 14th China International Small and Medium Enterprises Fair in Guangzhou from Oct. 9 to Oct. 13.
"We are to ensure that Nigerian entrepreneurs showcase their products to visitors and investors from all over the world and explore export opportunities.
"The SMEs of the Federal Republic of Nigeria will exhibit food, clothing, handicraft and manufactured agricultural products.''
Furthermore, the Nigerian SMEs will also take part in another fair at the Canton International Trade starting on the 15th of October in Guangzhou.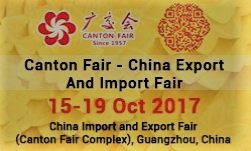 Mr Oloko said that these events will provide an opportunity for the consulate and SMEDAN to inform Chinese investors of the ongoing economic diversification and recovery efforts by the present Nigerian government through infrastructural improvement.
"Nigerian Government takes the issue of economic revitalisation seriously and will grant incentives to encourage investments in the priority sectors listed in the recently released Economic Recovery and Growth Plan.
"The plan is focused on achieving macro-economic stability, transforming agriculture, driving sufficiency in energy, improving transportation infrastructure and growing industrialisation with attention on small and medium scale enterprises.''
Source: NAN