Two things provoked this essay; first, was my walking into a plaza recently in Enugu. The plaza was seated pretty opposite the main gate of a popular university in the metropolis. In it, a big shop caught my attention. It was filled with young people, and were predominantly boys. It looked as though it was one of those business centres in Nkpokiti of those days when JAMB registration was a booming business.  Many hung at the door wearing long faces. They were desperate to go in.  Those inside were busy with computers and their smart phones. They had troubled faces. I was determined to gaze further inside just so I could see what items were being sold in the shop. Moving closer, I saw most of them clutching a white piece of paper. The air was pretty thick and the industrial fan was blowing hot already. It was a Saturday. It was a betting outfit. It was intense. It was on a match day and so, the place was packed with passionate fans, sporting replica jerseys and rooting for their favourite European teams. On keen observation, I noticed that the white piece of paper they held was a "ticket". Ticket(s) are printed copies of selected games on which bets are placed. They were betting on matches being played in Europe. They could be seen putting in more money and altering bets in real time as the matches progressed. To say I was blown away by the boisterous crowd was to say the least. 
Further evaluation revealed they were mostly young undergraduates with strikingly identical age brackets. Then, my mind quickly walked down memory lane to my undergraduate days back then in the university. Little would you see such a charged atmosphere around any shop. Jukwuese, my hostel mate would tell me how he would board a bus from perm site down to temp site just so he could stake his bet prediction. He had indeed become addicted to the extent he would travel the full distance. But then, the good thing was that he does so secretly because sport betters were scorned and so, they were pretty few.
But the society has changed; betting companies are now littered everywhere. Sport betting automatically has become the trending game. Individuals seemingly make gains from sport by successfully predicting the outcome of various sport events in a competition, tournament or league. In Nigeria, football betting has taken a new turn and the popular ones most youths are engaged in include: Naira Bet, Bet 9ja, Sure Bet, Winners Golden Bet, 1960 Bet, Merry Bet, Bet Colony, Stakers Den, while the foreign betting games include but not limited to: Bet 360, Bet 365, 1x Bet, 24H Bet, 368 Bet, Apollo Bet, Bet-at-Home. 
Typically, all the aforementioned betting companies create an open platform for interested persons to predict the outcome of a game – Football, Basketball, Car race, Hockey, Dog race, Virtual among others. Fans that predict correctly are rewarded and those whose predictions were wrong lose their monies. This is fast becoming the order in Nigeria. 
The predominance of boys in the betting shop indicated that males are more involved in sport betting than the females. This may be as a result of the natural inclination in most men to be involved in activities-based endeavours like sporting. The few girls I saw in the betting shop perhaps represent the female minority that are passive sport betters. Walking down approximately 4 – electric poles down same road, I witnessed a second incident that provoked this essay; it was a banner with the inscription, 'Make one million with a N200 bet'. This inscription provoked my thinking immediately so much so I wondered if it were a money doubling invitation. But it was not. It was indeed a betting promise of a life time. 
If there were a third incident that provoked this essay, it would be that I got home same day to be greeted with my little cousin being heavily beaten. You know his offence? Well, a Bet9ja ticket was found in his bag. After siesta, his bag was presented for the customary review of the day's class exercises alongside his take home assignments. It was in the process the betting ticket was found. He was in senior secondary one, and was aged 15. Further interrogation revealed that he and his friends would skip classes to visit the Bet9ja shop around Mbanefo street where their school was located to play their predicted matches. 
It's therefore established that sports betting is currently a very popular gambling activity with Nigerian young people. Technological advancement has helped to increase the dynamics of betting, so much so that these young ones only need to sit in their room to apply for a matching forecast. 
The good?
In a chat with 'The Guardian', managing director of ZenithBet, a licensed betting company in the country, Tope Fagbuaro noted that irrespective of what people think about sports betting, the companies are really empowering Nigeria, especially the youth, and in doing so, help to curb crime among them. Quoting him further, he said, "The issue of unemployment cannot be over emphasized. Lots of youths are jobless and few of us decided that we want to be independent and create employment, which is key in the country. Betting has drastically reduced the crime rate. So, government needs to assist us in terms of finance…"
The bad and the ugly?
For many people, sports betting may be seen as empowerment and a way to reduce crime. But for others, especially the young ones, it can be both problematic and addictive with serious negative effects. With sports betting, comes the incidence of gambling related problems such as borrowing, indebtedness, anxiety, and emotional worries in event of loss of money placed on stakes. Other ugly incidences related to sports betting include bankruptcy, job loss, the use and abuse of substances, depression and addiction. Sports betting among youths also results to poor academic standing. Researchers have established a correlation between poor academic performance and sports betting. They disclosed that heavy online sport betting was associated with poor grades. 
In the meantime, the extensive availability of betting houses and the legalization of its publicity have been identified as contributory to the public health and addiction concerns of these young ones.  Our youths have therefore become addicted to search for easy success; no one preaches the virtue of self-contentment nor hard work any longer. His pastor or Imam helps his daydreaming by telling him prosperity tales that do not feature hard work. 
The nosediving economy has not helped matters either. Betting also increases frustration tendencies. I heard about a 100 level student who used his school fees to bet online, and has never stopped regretting his actions after he lost. Quite sadly, he lost his admission. A whole year's efforts completely wasted. Thus, the rigorous preparation to write another university tertiary matriculation examination, (UTME) looking him in the face. Of course, he wouldn't just laugh it off and say it's part of life – probably the next thing to greet his life would be suicidal, depressive and frustration instincts because he would be annoyed with himself. 
Conclusion 
The truth remains that once the youth gets involved in and sees the seemingly quick benefit of betting, their zealousness towards working hard and reaping the benefits of hard work will diminish. This is because there's the assumption that an easy door to success, prosperity and breakthrough has been found. They'll nurse the hope of hitting the jackpot. In doing so, days will roll into months, and months into years and the deception continues. Will the key stakeholders therefore continue to fold their hands and watch the lives of the youth waste away like that? 
First, the government must warn the youths about the long-term consequences of betting. Just like in tobacco adverts where the federal government warns that smokers are liable to die young, they should also warn the youths that betting is advertised as sports but in reality, it is not. Rather it is gambling. Yes, money is made by taxing the betting companies, but the government must be more concerned about the moral and financial health of the youths.  The society, churches and mosques should discourage betting; they should preach patience and hard work.
Parents on their part should also inculcate in their children, the culture of hard work. Let them appreciate that hard work pays and that there remains no short cut to success. In all, the earlier we realize the damage sports betting is causing the teeming youths in Nigeria, the better. This is because if this continues, the betting companies will continue to thrive and the damages caused may never be repaired. Now is the time to act because, a stitch in time saves nine. 
About the writer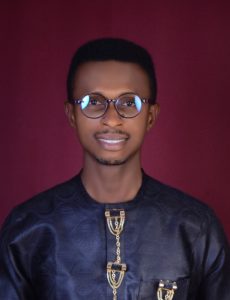 Oluka Emmanuel Chukwuemeka, a graduate of Electronic and Computer Engineering from the Nnamdi Azikiwe University can be reached via write2oluka@gmail.com