Having been listed as one of the most anticipated books of 2022 by several media outlets, including ID, Harper's Bazaar US, Brittle Paper, An Other magazine, Electric Literature, Lit Hub, Vulture, and with stellar reviews from outstanding literary personnels, like Marlon James, Lidia Yuknavitch and Lesley Arimah, Eloghosa Osunde's debut novel Vagabonds! carries within it the promise to thrill and transform.
In a description by the publisher's weekly, "Osunde's magnificent magical realist debut crafts a mosaic of struggle and pain in Lagos held together by Tatafo, a supernatural choruslike figure who does the bidding of "cityspirit" Eko. Tatafo observes the array of abuse, poverty, and other oppressive situations inflicted on the characters, whose hardships are largely the result of homophobia and transphobia. A young man agrees to be mute in exchange for a cushy job as driver for a black market organ harvester, an agreement that his colleague and lover tragically fails to keep. A devil avenges a girl who was sexually abused by her uncle. Spirits known as "Fairygodgirls" give people books to help them understand themselves and discover new possibilities, as with a teenage girl who reads an account of queer love by Akwaeke Emezi. Women abused by their husbands discover a way to vanish into thin air. A trans maid finds unexpected support from her employer, with whom she forms a sisterly relationship, and a lesbian couple copes with their family's meager concessions of acceptance: "date a girl that looks like a girl. Somebody they can mistake for your friend." The gorgeous, redemptive ending pulls off a triumphant celebration of queer survival. Throughout, Osunde crafts compassionate prose and seamlessly combines magic and grit. This is a stunning introduction to a bold new writer."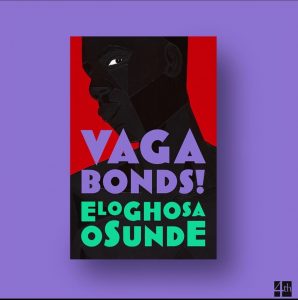 The novel, wild and inventive, weaves together the lives of an array of characters; individuals "for whom life itself is a form of resistance." And in the writer's words, "Vagabonds! is a vital work of imagination that takes us deep inside the hearts, minds, and bodies of a people in duress—and in triumph."
The anticipation surrounding Osunde's Vagabonds! is a testament to the author's staggering genius and talent. With a voice that has consistently proven to be defiant, bizarre, uncompromising, and exploring with such astuteness terrains that are rarely trod in literature, Eloghosa Osunde has proven to be a very much relevant voice in the writing scene. Unwavering, unmatched, and untameable. Eloghosa's descriptions are vividly warm in some places, pointy sharp in others, and humorous. All round, her stories do not fail to jar as well as astound readers.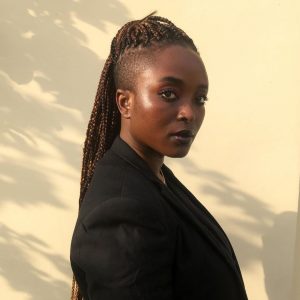 In 2020, Osunde's short story, Good Boy won the Plimpton Prize for Fiction administered by the Paris Review. Among the story's strengths, Carl Phillips, a member of The Paris Review's Editorial Committee, cited its "vulnerability and its honest handling of joy—celebrating joy without ignoring the complicated psychology that, for so many of us, getting to joy has required." The story about a queer, Nigerian man, stubborn—like all of Osunde's characters— who gods himself into a new existence, soon became a wide sensation amongst readers within and outside the continent. Many described it as "a gut punch" and "raucous and joyous." For many, Good Boy left them screaming. As does everything and anything Osunde writes.
We cannot wait to dive into the world that has been carefully mapped and dreamed into reality by this writer.
Vagabonds! will be published on the 15th of March, 2022. Preorder link here. The Nigerian publication date is set for May, 2022.