July 12 is observed as International Malala Day to salute the Nobel Laureate Malala Yousafzai, who works for women's right to education across the globe.
But who is Malala Yousufzai?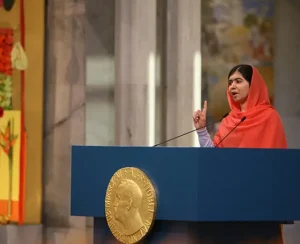 She was born on the 12th of July, 1997 in Mingora, Pakistan. Her father was a school teacher who ran a girls only school. In 2008 when the Taliban took control of her town in Swat valley, everything changed for both the community and Malala. The extremists banned many things — like owning a television and playing music — and enforced harsh punishments for those who defied their orders. In addition to the stringent lifestyles enforced, the Talibans also said that girls could no longer go to school.
This hurt young Malala so much, saying goodbye to her classmates, and not being certain if she'd ever meet them again. Her life was thrown into turmoil. But she didn't intend to keep silent about the predicament of young girls like her. So she spoke out against the orders of the extremists, about the rights of girls like herself to get an education. This quickly made her a target.
On October 9, 2012 while she was on her way home from school, a masked gunman hijacked the school bus she was in, singled her out and shot her on the left side of her head and neck. She was lucky to get preliminary medical care in Pakistan, and then transferred to Birmingham in the United Kingdom where she received adequate care until she recovered fully.
Thrust into a new life with her family, she could have easily kept quiet and led a subdued life. But her survival gave her more buoyance to speak out against the unjust and unspoken law that kept several young girls out of school, especially in underdeveloped countries.
Nine months after being shot, Malala delivered an immensely profound speech at the UN headquarters on her 16th birthday. She received a standing ovation from members present.
"I said to myself, Malala, you must not be afraid of anyone, You are trying to get an education. You are not committing a crime."
She called on world leaders in her speech, to reform their policies and work toward seeing that girls get equal education rights as every other person in their various societies.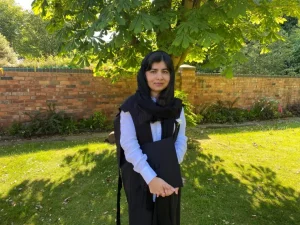 At age 17, Malala Yousufzai received the Nobel Peace Prize, making her the youngest recipient of the prestigious prize. In addition, she has received a record number of other awards in recognition of her fierce spirit and her passion towards protecting the education rights of young girls around the world. In 2027, Malala was designated as a UN Messenger of Peace by Secretary-general Antonio Gutierrez.
She founded the Malala Fund through which she sponsors the work of breaking down barriers keeping up to 130 million young girls out of school. The fund also supports educators who pledge to enrol and help girls in getting at least 12 years of education.
The young activist joined Oxford University in 2018 to study Philosophy, Economics and Politics. She graduated from the degree in 2020. Prior, she had wanted to become a Medical Doctor.
The United Nations promptly pronounced July 12 of every year as the International Malala Day, to honour her commitment to the education of the female child, and to inspire brave global leaders like herself.