On This Day: in history (1938), the first nylon bristle toothbrush, manufactured by DuPont under the name "Dr. West's Miracle Toothbrush," went on sale. Previously, toothbrush bristles were made from animal hair.
The invention of nylon bristles allowed for simpler, cheaper mass-production of a toothbrush less likely to harbor and grow harmful bacteria than the traditional animal bristle brush. Yet the use of the toothbrush was not popularized in the United States until soldiers returning from WWII brought this habit home, adopting the daily dental hygiene regimen that had been required in the army.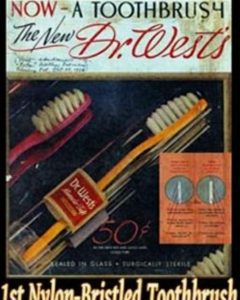 The first bristle toothbrush resembling the modern one was found in China. Used during the Tang Dynasty (619–907), it consisted of hog bristles.The bristles were sourced from hogs living in Siberia and northern China because the colder temperatures provided firmer bristles. They were attached to a handle manufactured from bamboo or bone, forming a toothbrush.In 1223, Japanese Zen master Dōgen Kigen recorded in his Shōbōgenzō that he saw monks in China clean their teeth with brushes made of horsetail hairs attached to an oxbone handle. The bristle toothbrush spread to Europe, brought from China to Europe by travellers. It was adopted in Europe during the 17th century.
The earliest identified use of the word toothbrush in English was in the autobiography of Anthony Wood who wrote in 1690 that he had bought a toothbrush from J. Barret. Europeans found the hog bristle toothbrushes imported from China too firm and preferred softer bristle toothbrushes made from horsehair. Mass-produced toothbrushes made with horse or boar bristle continued to be imported to Britain from China until the mid 20th century.
#myhistorydiary #history #toothbrush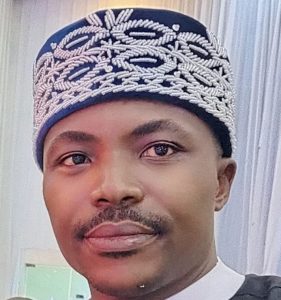 Created by Okey Obiabunmo